Sold Out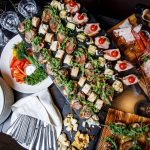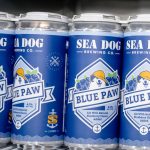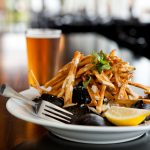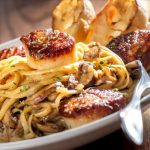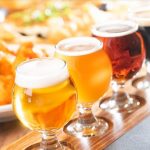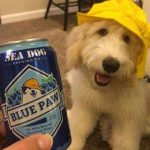 $50.00 Sea Dog Brew Pub Gift Card
Sea Dog Brewing Company
All 8-Sea Dog Locations,
Shipyard & Federal Jack's - New England, & Florida
Retail: $50.00
Our Price: $30.00
This $50.00 Maines Best Deals offer is good for one (1) Sea Dog Brewing Company $50.00 gift card that is good for anything on the menu at any of 8-Sea Dog Brew Pubs, including NEW Sea Dog Scarborough by Cabela's! As well as - Shipyard Tasting Room and Brewery Shop, Shipyard in Eliot, Shipyard Brew Haus at Sunday River, Sugarloaf, Federal Jack's – Kennebunk, and The Inn On Peaks Island. Only one certificates valid per table. The maximum amount of gift cards one person can purchase is five (5). Cannot be combined with any other offers or used for gratuity. Please tip on the full amount before the Maines Best Deals discount.
These are NON-PRINTABLE deals and will be mailed to you on the third business day following your date of purchase. This program is not responsible for delivery dates and times of the US Postal Service.
Sea Dog Brewing Company
Shipyard & Federal Jack's - New England, & Florida
All 8-Sea Dog Locations, Shipyard & Federal Jack's - New England, & Florida
Sea Dog Brewing Company was founded in 1992 with riverfront locations in Bangor, Topsham, and Camden. In 2003, Fred Forsley of Shipyard Brewing Company took over and revitalized the Bangor and Topsham locations, and Camden followed a few years later. Today, the 8 Sea Dog Brewpubs are known throughout the Northeast and Florida for creative pub fare, award winning full lineup of Sea Dog beers brewed right here in Maine, and we foster exceptional, world-class service! Sea Dog Scarborough by Cabela's, the NEWEST pub, opened in December of 2022, and is the only late-night full dining option in town. Happy Hour is from 3-6 every day at all locations, and $5.00 gets you award-winning ales, house wines, or select cocktails. Pair a couple drinks with our featured bar snack of the month and you're on your way for under $20, and plenty of free parking! We love hosting your events at Sea Dog. Don't miss a minute of your favorite sports - Sundays are great when you combine our legendary brunch with sports on all the TVs. Join us for great fun, dining, and brews! For more information visit these websites.
All about the Shipyard family! https://shipyard.com/about-shipyard/
https://www.facebook.com/ShipyardBrewing
All about Federal Jack's! https://federaljacks.com/federaljackshome/
https://www.facebook.com/federaljacks
All about Sea Dog Brewing! https://seadogbrewing.com/
https://www.facebook.com/SeaDgSouthPortland/