NEW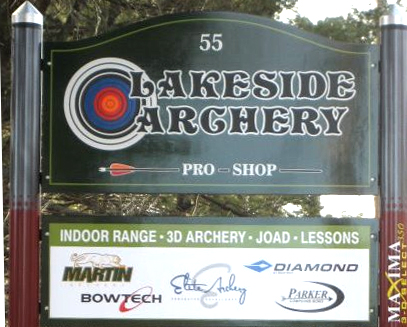 One Hour Entry Level Archery Instruction
Lakeside Archery
55 Cumberland Road
North Yarmouth, ME
Retail: $35.00
Our Price: $17.50
This $35.00 Maines Best Deals certificate is good for a one hour entry level archery lesson at Lakeside Archery with a certified expert instructor. Must call in advance to set up an appointment with an instructor. Call (207) 829-6213.
Lakeside Archery
North Yarmouth, ME
55 Cumberland Road North Yarmouth, ME 04097 -
Show Map
Lakeside Archery, just off Route 9 in North Yarmouth, is offering entry level archery lessons with a certified instructor for half price. Lakeside Archery has been teaching people for over 30 years. They teach a broad range of archery techniques and styles. From traditional to Olympic style recurve to target compound and more. They have a 20-yard indoor range, a 3D range, a 14-target field course and a 70 meter outdoor range that can be used in the spring, summer and fall. The ranges can also be rented by the hour. Lessons do require an appointment. Lakeside Archery carries an extensive line of products and equipment including dozens of bows, arrows, accessories, and apparel. Lakeside Archery is the most comprehensive archery facility in New England. Take advantage of this half price offer now while they last.